Well, a new month has arrived. Again. I don't know where this year has gone. Seriously. July pretty much feels like an extension of June. If I hadn't flipped my calendar, I wouldn't know any different.
Let's be clear. Twitter is a huge time suck. But it does have it's positives as well, namely hashtag games and the #amwriting community. Daily prompts can be quite motivating actually. I've found some new Twitter hashtag games for this month. In case you're interested:
#51Writers
#authorconfession
#WIPJoy
#WIPTruthorDare
#WIPTunes
I've probably given you the Twitter spiel before, but I used to think Twitter was–dare I say it—stupid, but the writing community is awesome. I wasn't expecting that. Probably because I didn't know there was a Twitter writing community. Go figure. It's always fun to meet other writers and read about their WIPS. And it's a way to keep my WIP alive since I'm not writing it anymore (and missing the hell out of it).
Here are the calendars if you are so inclined!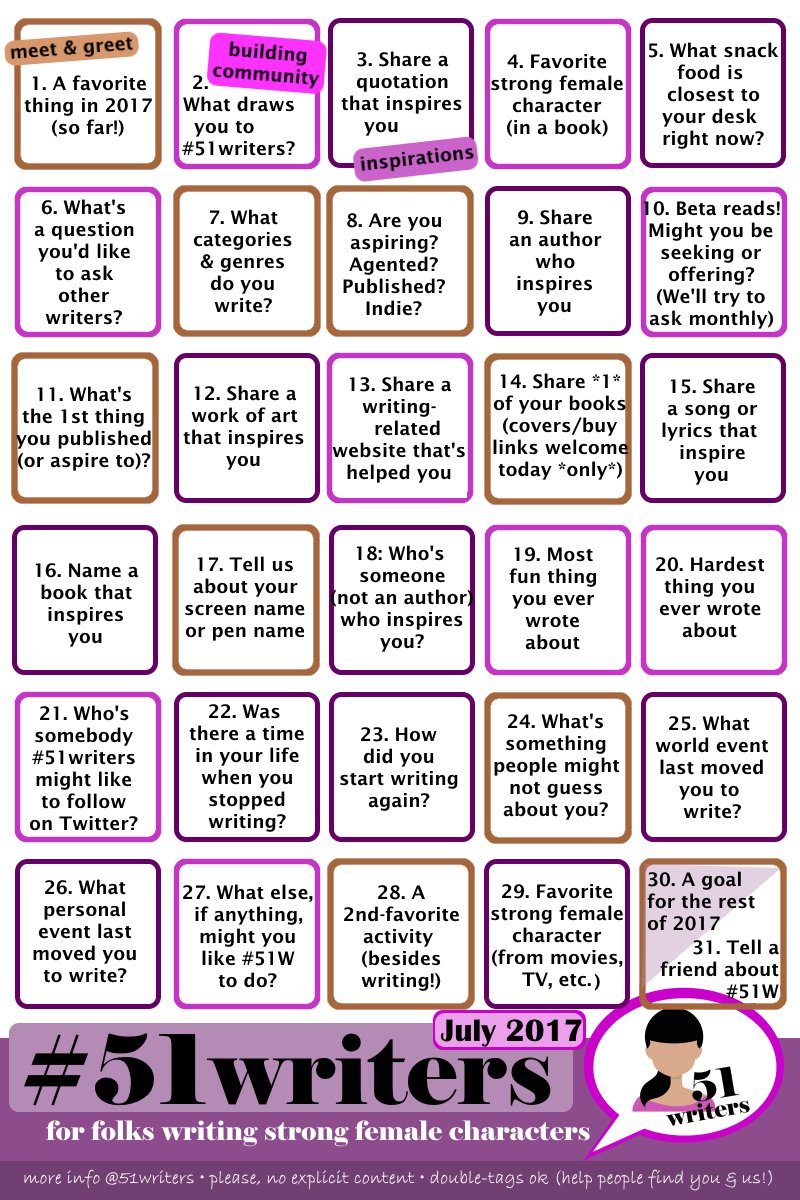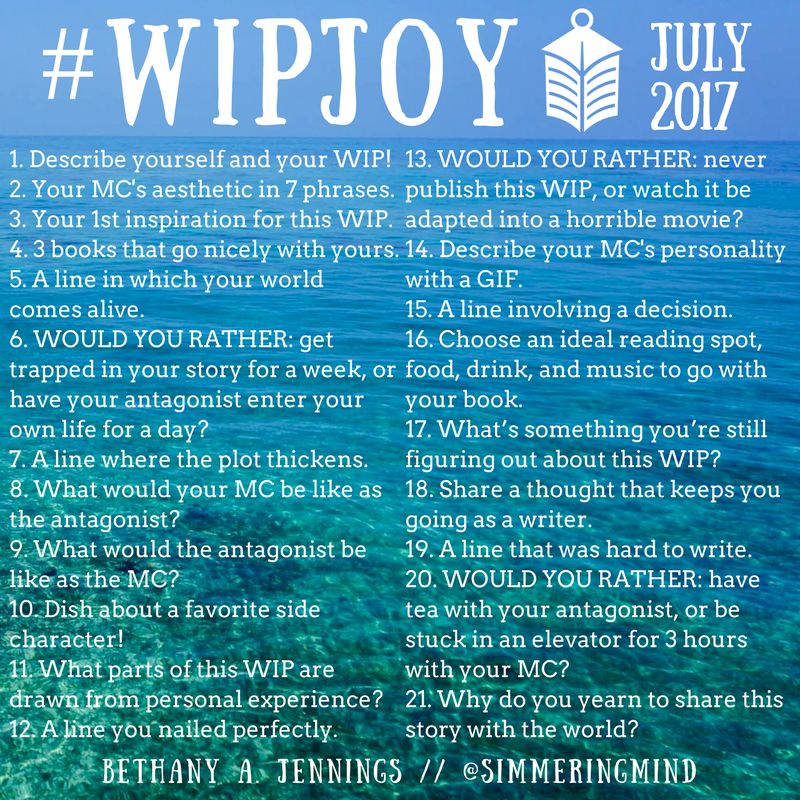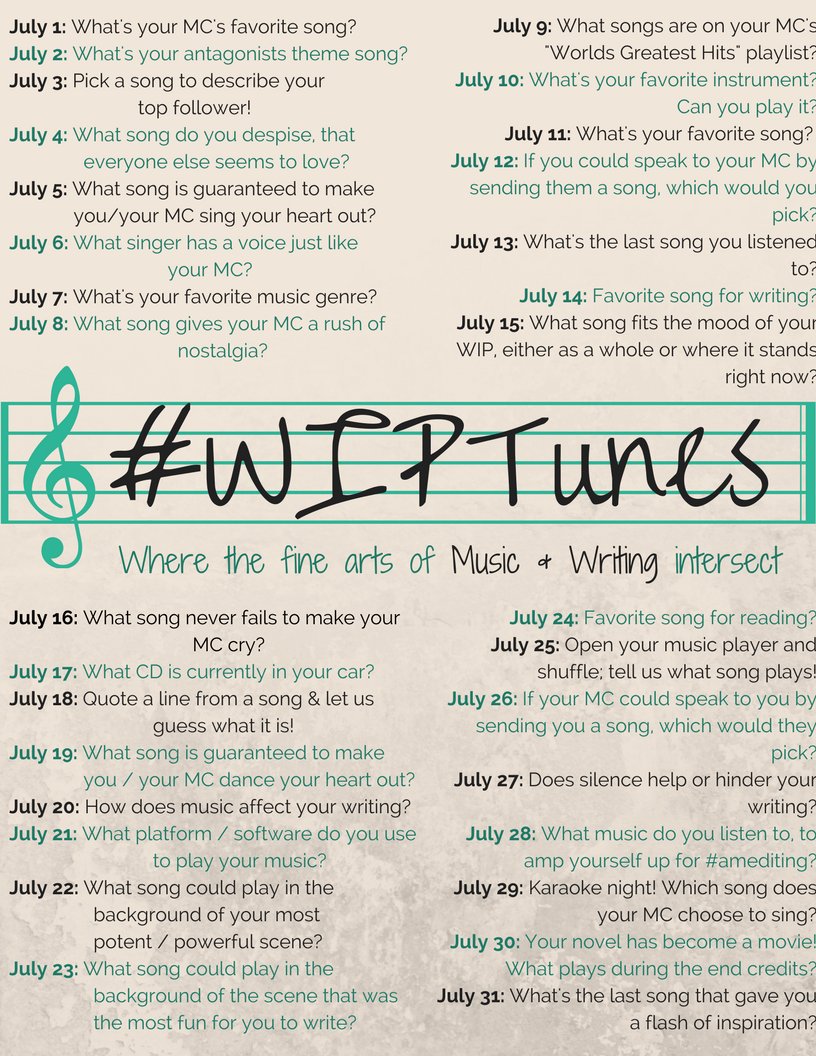 Hosted by @RelkenWrites
As if these weren't enough, there are the daily prompts too, each with a theme: #MuseMon, #Lovelines, #2bitTues, #WIPWed, #Thurds, #FictFri, #SlapDashSat, #SunWIP. I'm sure there are some new ones. Truth is I haven't been posting in these since I finished editing my WIP, because I knew if I searched for sentences, I'd have to urge to edit again, and I just can't!
Oh, I almost forgot: #Caturday! Post cat pics. Yes! It's not writing related, but who cares?!
My goals for July are the same as June's. Who knows? Maybe I'll actually finish 1984 this month. (Ha!) On the writing front, I'm moving at a glacial pace. I find myself at the mercy of others, so what can you do. One day at a time, Lauren. One day at a time. Until I can move on with querying, I have Twitter to keep me occupied.
Happy July! And Happy 4th!