If you've spent any time here, you know music is my absolute favorite part of life. While the blog is ultimately dedicated to writing related topics, if and when I'm able to combine writing AND music, you bet I will.
I've made a soundtrack to my novel. If you haven't done this, what are you waiting for? My novel tends to play like a movie in my head when I read it. So it only made sense the scenes would have accompanying music. You can listen to the soundtrack and check out my other novel related posts in the I'm Only Me tab above.
I'm getting to the point, promise. So I decided, why not take this one step further? I have a novel soundtrack, but what about a character soundtrack? Think of it like, What Would Be on your Characters' iPod?
You may be thinking, who cares? Well, you should, for one. You can learn a lot about a person based on the music they listen to–I truly believe that. And it's no different for your characters. There are always exceptions, (me, for example) but take a moment and picture this: someone who listens to Five Finger Death Punch, Slipknot, and Mudvayne. Now picture someone who listens to Taylor Swift, One Direction, and Ed Sheeran. They're most likely pretty different, no? I'm not trying to stereotype people, but the audience at a Beyonce concert would look nothing like a Manson one, know what I mean?
Whether you're just meeting some new characters, wanting to dive deeper into your current characters, or you just miss your old characters and will find any excuse to hang out with them again, you should try this!
These lists will be expanded, of course, but for now, I present…
One Song Each of My Characters Love
Lily
Lily is into classic rock. Her favorite band is The Beatles, and "Let It Be" is her favorite song of theirs. Her playlist is sure to include some Led Zeppelin, The Who, The Rolling Stones, Pink Floyd, and Tom Petty.
---
Hunter
I can't think of Hunter without thinking of this song. It's mentioned several times throughout my novel–and my blog! Besides being his favorite song of all time, it's his ringtone. He also choreographed a dance routine to it back in middle school, which he still performs when the mood strikes. "What is Love" suits Hunter perfectly, because he's just so upbeat and fun. His playlist is strictly eighties music, mostly Duran Duran, but also B-52's, Wham, Aha, etc.
---
Anna
I've always thought of Anna as an NPR listener and someone who doesn't have time for music. She's too busy kicking ass and taking names. But aside from NPR, Anna has similar tastes to Hunter. She likes eighties music the most of any decade, and listens to Bon Jovi, Bangles, INXS, Blondie, and Aerosmith. I bet she had a 80s-teased-haired Jon Bon Jovi poster in her bedroom. And she'd kiss it before she went to sleep. 100%
---
Tyler
It's no secret Tyler is obsessed with Bob Dylan. Obsessed is probably a tame word. He lives and breathes Bob Dylan, and he has a hard time understanding how anyone could not like him. Besides Dylan, Tyler's playlist would include some Pink Floyd tracks thrown in. But it would be mostly Bob Dylan. 96% Dylan, 4% Floyd
---
Mark
I set myself up for failure with Mark, as I know nothing about jazz music and that's his absolute favorite genre. His playlist will undoubtedly be the hardest to compile. So, because I can, I've decided that while Mark listens to jazz most of the time, occasionally, he'll expand his musical tastes. I can see Mark liking nineties alt-rock/pop/radio friendly groups along the lines of Matchbox 20, Walflowers, Oasis, Goo Goo Dolls, Foo Fighters, etc. And if he'd ever made a girl a mix-tape, you bet "Wonderwall" would've been the first track.
---
Andrew
Andrew is my newest character. He joined the gang approximately seven years after everyone else. So honestly, I don't know him as well. But without a doubt, he's into grunge music. His playlist would be full of Pearl Jam, Stone Temple Pilots, Nirvana, Bush, Soundgarden, and the like. 🙂
---
Knowing your characters inside and out makes them not only easier to write, but it makes them more real to the reader. The more you are able to "create" these people, the better they'll come across on the page. Creating a playlist for them is one way to do that, and I hope you'll consider trying this exercise for your fictional friends.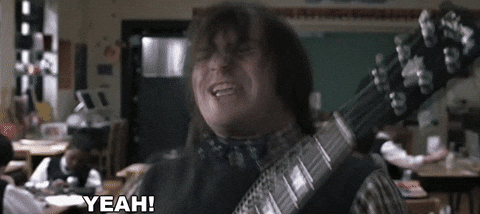 Full character playlists coming soon…
Thanks for spending some time here. Now go, you have a playlist to make!