Just wanted to check in on the writing front. Where all is quiet. #literarypun #suchadork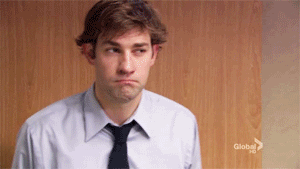 The last query I sent was March 20th.
The last rejection was March 30th.
The last writing other than a blog post? Um…last year? Yeah, I think.
---
In three more days, I'll have some of my free time back. And in this free time, I plan to return to Twitter, return to Scribophile, write something new? Eh, that's pushing it.
My YA short (though not so short at 11k, wowza) has been on my mind for the past few days. True, I haven't written that many pieces to be honest, but this is the only one I wholeheartedly love from start to finish. And the time has come for me to send it out into the black hole of submission. I've been given a little push from a stranger to take a chance on a submission. So I am. More to come on this. For now, know I'm stoked. And nervous af.
As far as my novel goes, I think about my characters daily–no joke–and I won't say that I've lost all hope at getting published, but my spark has definitely died. It's there. Barely. If I can handle facing reality, I'll write about this in more depth in a future post.
Is that it? Yep. I wish I had more to update, but the writer in me has taken a vacation. She'll be back soon. I hope.
---
Thanks for spending some time here. Now go write something…for both our sakes.