Happy Music Monday! I know you've been anxiously awaiting this post. My apologies for taking my sweet time.
Part of it is my clinical procrastination issues, but mostly I've put this off because I wanted to listen to the album a few more times before trying to write about it.
Had you asked me after my second listen, I would've said it was fine. Just fine. Just OK. All the songs sorta blend together. But it's still Breaking Benjamin, so I'm on board.
But now? I love this album. I just really love this album. Ben and Co. have done it again. Let's break this thing down track by track. I haven't read or listened to a single review, so this is my 100% unbiased opinion as a total fan.
I feel compelled to add: the review that follows is my opinion. You might not agree. You might be wondering if I'm even referring to the right album. Or that I need to get my ears checked. You might not like Breaking Benjamin at all; what are you doing here then? Anyway, this is my take on things. Take from it what you will.
---
Track 1: Lyra
It's only thirty seconds so I can't say much, but not since the acoustic version of "Diary of Jane" have the boys used piano, and I am living for it. #stillwaitingforanacousticalbum
What I Love Most: uh…all of it
Track 2: Feed the Wolf
"Lyra" flows right into this track. Good choice. The first time I heard this song, I wrote about it. (If you're interested: Breaking Benjamin: "Feed the Wolf" Reaction) And again, I wasn't blown away by it. Honestly, I didn't think too much about it. But now that I've listened to "Feed the Wolf" more, it packs that BB punch and starts the album with their signature sound. Love the verses. Love the chorus. Love the solo. Yes.
What I Love Most: the voice-over, a la "Break My Fall" AND Ben's ability to make "cold" two syllables  🙂
Favorite Lyric: 
Bury me in this cold light

I feed the wolf and shed my skin
Track 3: Red Cold River
I've also reacted to this one. More so the video than the song though. (If you're interested: 47 Thoughts While Watching New Breaking Benjamin Video) This chorus! YES! 2015 Me could've used this song. Big time. 2018 Me is grateful it exists though. It was wise to choose this as the first single off the album. Bravo there. It has everything BB is all about. The soft, the loud, the screaming-Ben-thing, the overall epicness. This chorus is everything. Lyrically. Musically. Good job, Ben.
What I Love Most: that single drum beat before the chorus AND the soft beginning that has earned its rightful place as my new ringtone 🙂
Favorite Lyric: 
I can't feel anything at all

This life has left me cold and damned
Track 4: Tourniquet
I like the intro. It's kinda weird, no? Lyrically, "Tourniquet" is one of my favorites. Love. it. Every line of the first verse starts "I will…" and the second verse's lines all begin with "I won't…" Nice. I love the line, "I don't want to live inside this hell." #relatable
What I Love Most: the tune of the bridge with that Ben run he does 🙂
Favorite Lyric:
Take the fire from within/You won't break me

Love will tie the tourniquet and suffocate me
Track 5: Psycho
Ember has been my "treadmill CD" for the past month or so, and "Psycho" sticks out for the simple fact that it perfectly matches my running speed. Yeah, I don't run very fast. Maybe you can relate, but when you run in time with a song, it's so much better. Anyway, musically, these verses are awesome. And when it switches to the chorus. I'm all about it. The bridge is worth noting. It's awesome sauce.
What I Love Most: when the solo returns to the chorus and the tune is slightly altered #itsthelittlethings AND the ending 🙂
Favorite Lyric:
In the cold eternal light

I am the ember fading
Track 6: The Dark of You
All right, listen. You all know how I feel about "Ashes of Eden." Well, actually, you probably don't. Short version, it's amazing. When I first heard "The Dark of You" I wrote it off as an "Ashes of Eden" wanna-be, Ben trying to recreate the awesomeness of that song. And I thought, yes, "The Dark of You" is great, but it's no "Ashes of Eden." While I still think this, I no longer see it as trying to be anything else. It can't top "Eden" no matter how hard it may want to. That song is untouchable. But every time I hear "Dark" I like it just a little bit more.
The intro is super atmospheric with the thunder and the piano and whatever else is in there that I can't decipher. The harmonies are insane. Clinically insane. I'd love an instrumental of this track as well. I love the lyrics. I love the music. There isn't one thing I don't like. Although…why no second verse, Ben?
Man, this song. It literally gets better with every single listen. (Depending on when you're reading this, "The Dark of You" should be posted at the very bottom of the page as my "Current Song Obsession" if you're wondering what all the fuss is about. You're welcome.)
What I Love Most: when the "oh-o-oh" section comes in before the final chorus (Obviously, I lack the vocab to describe these things) AND those freaking harmonies AND "save this selfish world" 🙂
Favorite Lyric:
Along the path/we've lost our way

It's all a game that I must play/And now the weak that fall

Return to ash defeated afterall
Track 7: Down
"Down" may win for most killer opening. Stand out track here. Verses are killing it. Chorus is killing it. I'm pretty much dead. Yet pumped at the same time. It's a nice complement to "The Dark of You" as well, in that you're subtly reminded that you're listening to Breaking Freaking Benjamin. This ain't the Top 40 with Ryan Seacrest.
What I Love Most: the bridge, hands-down 🙂
Favorite Lyric:
Into your eyes I live

Beautifully broken
Track 8: Torn in Two
Warning: fangirl rant ahead
Believe me when I tell you, I love every aspect and every second of "Torn in Two." LOVE. "Torn in Two" is easily my favorite track of the album, and let me tell you, ranking songs is difficult for me.
The intro is just so much yes, I can't even talk about it. Same goes for the solo. I don't know what it is, but I want more of it. A-maz-ing.
I swear to you that when I said to myself a few weeks back, "you know, this should totally be their next single," I had no idea that this is in fact their latest single. Mind blown. (I haven't watched the video yet, but I'll most likely do a reaction post for it.) This song is so good that I even found myself tearing up–WHY???–when I was listening to it.
Actually, I'll tell you why. These lyrics. That's why.
I've always been drawn to songs with a "hold on" type of message. Or an "it's going to be all right" type of message. So naturally, I'm drawn to this song, its chorus, it's repeating "hold on" ending–which reminds me of the ending of "So Cold", THE song that started my BB obsession. It has come full-circle.
But I also teared up because songs like this one remind me why Breaking Benjamin is such a total awesome sauce band and why I love them so much that I end up coming across as a slightly deranged fan and why I will continue to post about them, even if no one cares but me. It was an overwhelming moment, and my response was watery eyes. What can I say?
And because I'm one of those nerds who actually reads all the linear notes in albums, I happened to notice that Ben is the sole writer for this song. Damn straight, Ben. Get 'em.
What I Love Most: ALL OF IT…specifically though, when "Please hold on" comes in layered with the chorus, I'm telling you…it's everything. 🙂
Favorite Lyric: ALL OF IT…specifically though:
I am torn in two/Hold on, hold on

We're barely alive

I am fading through/Hold on, hold on

The fallen arise
Track 9: Blood
The album's first and only f bomb! You can tell Ben has grown up. He used to through f bombs like Lakitu. #marioftw Those weren't really bombs though, were they? Oh, well.
This song definitely has a Phobia quality to it. It would seamlessly fit among the songs on that album. No question.
This chorus!!!!!!!!!! The build-up to the chorus!!!!!!!! ("And all that I regret/I have before I will again") YES!
What I Love Most: the chorus; it's one of their catchiest to date AND when he sings the first line of the chorus in his soft-Ben way; ow, my heart hurts 🙂
Favorite Lyric:
Counting every breath/I am my own fear

Nothing ever was/Nothing ever is
Track 10: Save Yourself
Yep, this was the toughest song to like because of those screamo lines of the verses. But the chorus more than makes up for that. And because of the chorus, I can't dismiss this song or even consider skipping it. Never!
Lyrically, this track shines. The contrast/progression between verse one and two is pure poetry to me. An acoustic version of this song would be everything.
What I Love Most: the lyrics AND the way Ben holds out "dying" in the line "my dying breath" #againitsthelittlethings 🙂
Favorite Lyric:
Love lies hopeless

When the hate becomes the high
Track 11: Close Your Eyes
I consider this the album closer since the final track is instrumental. Another lighter/more positive track, lyrically speaking.
Dare I say a feel-good track? I dare. I did. Get over it.
This is my idea of #couplegoals. Let me explain. Anyone who would consider this "our song" with a significant other? Those are my kind of people. Do these people exist? Where are they? Come on, this beats a cheesy love song or something, right? Anyway…
What I Love Most: "Hold on just hold on" AND the sound that reminds me of the siren from the fire station AND the entire chorus 🙂
Favorite Lyric:
I will dream the dream to life/Hold on just hold on

I will keep you here inside/Just close your eyes
Track 12: Vega
This instrumental closing track flows right out of "Close Your Eyes" and I must say, the sound is quite different for them. It's cinematic. I'm diggin' it. Does it compare to the closing track of Dark Before Dawn? Oh, not even close. But it's definitely a cool track.
---
I don't why I'm doing this to myself, but I'm going to rank these tracks. Quite an endeavor. I'm omitting the intro & outro.
Torn in Two
The Dark of You
Blood
Close Your Eyes
Red Cold River
Down
Tourniquet
Feed the Wolf
Psycho
Save Yourself
Will this order change tomorrow? Probably.
I might as well rank the albums too.
Dear Agony
Ember
Phobia
Dark Before Dawn
We Are Not Alone
Saturate
I've written about all of these albums here: Breaking Benjamin is Back!
---
If you're reading this review, chances are, you've already bought this album, but in case you haven't…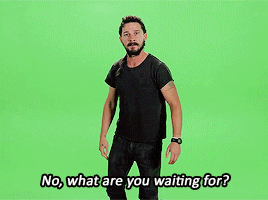 Go. Buy. Now. You owe it to yourself. 😀
I could write a thoughtful, profound, summarizing closure with my final thoughts of Ember, but if it hasn't become blindingly apparent that I'm in love with this band and I love this album, then I don't know what else to tell you.
Already own Ember? What do you think? Or if there's anything else Breaking Benjamin related you want to throw at me, I'm so ready.
---
Thanks for spending some time here. Breaking Benjamin is life.