Writing. Is. Hard. I don't mean the actual writing. That's hard too. But I mean everything that goes along with it.
There are two kinds of writers–and plenty of sub groups and variations, but we'll stick with two. 1) The good ones. The ones who write lots of stuff. Whether successfully or unsuccessfully, they're writing. All the time. Daily? Perhaps. They have a portfolio full of stories, poems, novels, scripts, all of the above. I don't know. Some finished, some not. 2) The ones who were great that one time. These are the people who write very little, but what they write becomes super famous and sends them on this incredible journey–but without the talking animals.
And then there's me. The ones who write one thing, obsess over it for a decade, and fail to move past it.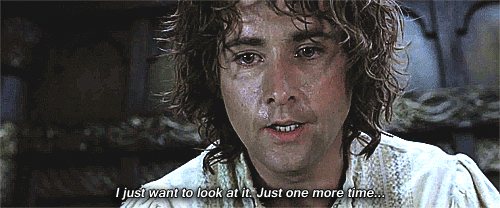 Let me explain. At the risk of sounding like a broken record, I have written one novel. One. I started it in 2007…08? Crap. A long time ago. I don't have drawers full of other stories. Partial stories. I don't even have a second idea for a novel, let alone something worth reading. I just don't know ifI could write another novel. So instead, I obsess over what I do have. Granted, I haven't looked at my novel in months. Many months. I need to query. But I'm starting to think I'm running out of agents. Can you run out of agents? Can enough time pass when it's acceptable to re-query agents in the hope they have forgotten you? My goal was is to see what shape this novel is in, now that some time has passed, and attempt to make it so amazing, people will lose their freaking minds when they read it. Dream big.
So there's that.
Plus. I have one short story to my name. One. (I have this other thing…but it's depressing and so NOT ME, and I would not feel comfortable sending it anywhere. At least, not with my name on it.) So I've spent the better part of not one but two afternoons scouring the net for a place to submit this story.
Yes, my story was recently published. ( Available here. :D) However, I would be forever living in the clouds if I could get the entire story published somewhere. Ideally get paid for it. Ideally something in print. But I've come to find that's hard to come by. I'll take what I can get. I have two roadblocks here. 1–the word count is hella long. Though I am considering a sizable trim. Lord help me. 2–no one wants published work.
But I decided to just go for it and email several places to ask if they would consider a story that has an excerpt published. I'm pretty sure published is published whether it be a sentence or 500 pages, but it can't hurt to check, right? In fact, a few months ago, I emailed three magazines, and one of them said to send it in. Even though their guidelines specifically say "no published work." So there. I had to try. Next week, I'll let you know how I faired.
ETA: One said no.
Not to mention there's this whole other part of the equation. Actually being accepted. But one thing at a time.
Why not write something else? I've come to realize something. Similar to having one novel and one short story, I have one voice. I know what you're thinking. Everyone does. But no. Although one narrator is a 26-year-old woman and the other is a 12-year-old-boy, they have the same voice. A sarcastic one. A bit of a naive one.
Pretty much my voice.
So if I were to write something else–anything else–that person would have the same voice.
You know what I just remembered? Of course you don't. I'll tell you. I, in fact, did start writing another "thing" a few years back. And if there were ever a sarcastic character, it'd be Susan. See what I mean? It's just hard not to write me. Or some version of me.
Enough rambling for one post. I'll leave you with this. I have a super awesome day calendar that you may or may not have seen in one of my popular posts: Motivational Word Wall, Anyone? I'm not one for signs/things-happen-for-a-reason, but having this quote pop up yesterday was not lost on me.
If you're still reading, know this. I've always seen this writing life as having peaks and valleys. Right now, I'm in a valley. But considering just last week, I was at a hella high peak, I have hope I won't be in this valley too long.
---
Thanks for spending some time here. Happy writing!