Hello! Happy Halloween!
I'm at the library! Woo! I had to get out of my house. I tend to be more productive here, so here I am! I finished listening to my novel yesterday. Maybe the day before, I'm not sure exactly. As I was listening, I wrote down things that needed to be changed: some major, some only taking a second or two. Needless to say, I did the easy stuff yesterday. I saved the major undertakings for today.
I'm talking changing where the novel actually starts, for one thing. I'm not looking forward to this at all. But I know it's for the best and that's honestly what keeps me going. Knowing all of the changing I'm going to make will help the overall story and help its chances of being a thing outside of my computer screen.
I have a list of three major revisions. And a list of about 312 other things. Am I kidding? You'll never know. I don't know how long all of this will take me, but thinking back to anytime I do anything with this novel, I'll be totally immersed in it until I'm finished. Goodbye social life! Oh…wait. Ha.
As you may have guessed, I started this post as a way of delaying the work I came here to do. There isn't a point to this post outside of just documenting my start date to hold me accountable–to myself.
But I'm feeling hopeful. It's kind of strange, and I'm embracing it.
So I guess that's it. I'm going to get to work now. I hope you're having a wonderful Halloween, a productive Writing Wednesday, and an overall awesome day!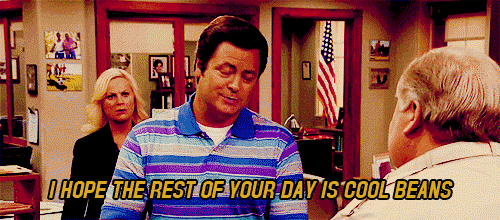 Till next time, writers!
---
Thank you for spending some time here. Happy writing!