Well, 2018. That's a wrap. Time to go.
It's been quite a year for me. Things happened that I never thought would happen. Some things I wanted to happen, didn't happen. That's pretty much every year though, right?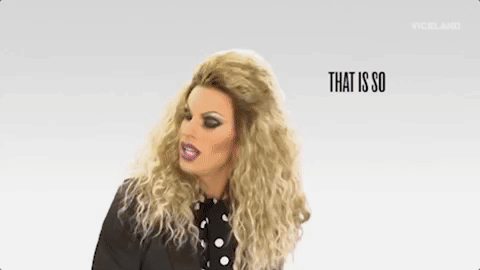 I figured I'd take some time and reflect on 2018. Categorically. Expect a rambling mess of thoughts. Ready?
---
Writing

The Good:
1- I'm in an effing book. Available here: Maryland's Emerging Writers
Seriously, though, this was pretty amazing, and while I feel like it never actually happened—because I don't think Z Publishing did a speck of advertising, (Have you heard of America's Emerging Writers? No? Oh. Well there were 50 books. Still no? Yeah, one for each state. OK. Well, there were.)—it's still an incredible achievement, even if I'm the one only who knows about it.
2- Because of this achievement, my interest in writing came back. #thankful
3- I had the courage to send out some novel queries early in the year. Despite all the rejections, I'm considering this a good thing. I haven't given up. Yet.
4- I revised my YA short enough to confidently submit to magazines.
5- I reached 5k followers on Twitter. Listen, I thought this would be the pinnacle of the whole social networking thing. But. It's far from it. It's just a number. And it means absolutely nothing. When you tweet something and get 2-3 likes, what's it matter that you have 5k followers? No shade here. I do appreciate the followers. And I do hope to have more of a Twitter presence in 2019.
The Bad:
1- My writer self and I parted ways. We're currently reconciling, but I really did just give up on writing some time during the summer, it seems. I didn't touch my novel for months. I disappeared from Scribophile. The whole writing world just no longer excited me.
2- I didn't get my novel published. Duh.
3- Going along with number one, I didn't get my novel "finished" by the end of the year, which I was hoping for. And I didn't write anything new.
4- Just yesterday, I was rejected from a magazine for my YA short. That was to be expected. But I'm still glad I submitted. I have two more (I think) possibilities.
The 2019 Plan:
1- FINISH MY EFFING NOVEL. Dear God. And all the rest…get an agent, book deal, interview with Oprah. The norm.
2- Don't give up on my YA short. I'll be sending it out this coming week. Please hold me to that.
3- Return to Twitter. The most doable in the list.
4- Return to Scribophile. I'm paying to use this website. WHY?! I haven't so much as signed in since September. *sigh*
5- Not directly writing related, but I need to read more this year. I miss reading. I'd like to read more novels in my genre so that I'm familiar with the current market.
---
VIPKID
The Good:
1- For more details on this, I have lots of blog posts called VIPKID Vibes. But basically, I love this job. It revived my passion for teaching. I'm happier than I've been in years. I feel like I'm making a difference, and it's all so rewarding and awesome.
The Bad:
1-Aside from the cons of being a VIPKID teacher (lack of insurance, the hours, the inconsistencies, tech issues, etc.), on a personal level, the life balance is horrific. It's VIPKID on one side and everything else on the other side. Because of this job, I stopped writing, making videos, reading, treadmill-ing. I put all my time into this job. And it probably doesn't make sense considering I'm finished teaching at 9 AM. It's the prep work, the reward systems, the YouTube videos, the blog posts, the necessity to nap, on and on. It becomes an obsession.
2- I'm tired all the time because of the hours. Over 1k classes and I'm still trying to find the balance.
The 2019 Plan:
1-I have no plans to stop, obviously. I will continue to blog about my experiences, and I'd like to become a Mock Class Mentor if possible.
2- I need to balance my life better. VIPKID can't be the only thing I care about.
---
My Cat
The Good:
1- I started a YouTube channel for my cat–yes, that's sane–and while it didn't blow up, I had SO much fun making videos. I used to make videos back in high school. They were essentially "music videos" where I'd pair a movie/show with a song. I liked the editing aspect of it. Anyway. I started throwing together some videos of Mocha starting in January. I met some cool people and Mocha got some love. Win, win.
2- Around the same time, I made an Instagram profile for Mocha. Also completely sane. In the same way, I met some cool cat people and learned a whole new platform. I'd never used Instagram before. And while it's my least favorite social media, it works well for cats. I got loads of followers for the first few months, but I've held steady around 430 for probably 6 months.
3- My cat is awesome. Really though, living alone is awesome, but it comes with a certain, how do I say, isolation? So it's nice to have another presence around. I'm going to stop before I sound completely psychotic. Point is, Mocha makes me happy. Cats rule.
The Bad:
1- I stopped making YouTube videos. Several reasons. Mainly, time. When I started VIPKID, EVERYTHING else came second. So I didn't have time to write or read or tweet or make videos. I probably did, but I didn't feel like I did, if that makes sense. But I also stopped making videos because honestly, it was disheartening to put all this effort into making them (and it takes longer than my "production value" might suggest) only to get a handful of views. Maybe that's petty. So be it. But for 2019, I'm returning to the idea of making content you want regardless of your audience. It should be the same for an audience of 63 (my current subscriber count) to 1k (my aspiring subscriber count).
2- I didn't post to Instagram daily as I had been. Or liking others' photos as I had been. I lost the motivation for it.
3- Although Mocha is super awesome sauce, she has her moments. For instance, she suffers from what I like to call "elevator butt." While peeing, she will lift her butt in the air, and therefore pee out of the box. If you know cat pee smell, it is heinous. So now I use giant storage containers. The first ones I had, I simply cut a square in the side, but then she started peeing out of the square. Now, they have a cut-out towards the top, so she has to hop in there. Whatever works, eh?
4- Mocha decided one day she didn't like the food she'd been eating for two years, so I went through all these different cans of cat food. Her flavor of choice: sardines. Who knew?
5- Mocha likes to chew things, which unfortunately included an Easter lily. If you didn't know, lilies are toxic to cats. This resulted in an after hours stress-filled phone call to my vet who didn't even want to talk to me and cut me off. (Needless to say, I no longer go to this vet.) A mustard induced vomit. (I don't know if you've ever pried open a cat's mouth and squirted mustard in there, but it's all kinds of fun.) A 30 minute fight to get Mocha in the carrier which left me bloodied and mentally scarred. And a nice vet bill for an overnight stay.
She's damn lucky she's so cute.
The 2019 Plan
1- I want to make videos again! This is pretty much my only cat-related resolution.
---
I'll leave it at that. I hope your 2018 treated you well. New Year's is always my favorite and least favorite time of year, which I plan to explain in a future post, possibly this week.
To all those who liked, commented, or followed me this year, a huge thank you to you. I really do appreciate the love. I'm humbled by it. And confused by it. But mostly just thankful.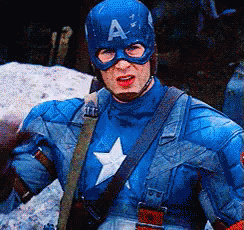 I'll just throw this out there. If there's anything you'd like to see a blog post about, I'm listening.
Here's to an awesome 2019! I'll see you then.
-Lauren