My iPod Mini still works. It can't hold a charge to save its life (literally), but I have one of those old iPod docks where it permanently lives. This iPod has thousands of songs on it, and I figured it might hold a gem or two that I'd completely forgotten about. And I was right. I found quite a few, so I'm going to split this into parts, alphabetically by artist.
---
*Ambulance Ltd "Ophelia" 
I literally squeeeeeed when I saw this. This was probably in the Top 25 Most Played on this iPod. I played it to death, and you know, it still holds up.
---
*Arcade Fire "Neighborhood #3"
This song is weird. But good weird. So it make the list. Congrats.
---
*Ben Gibbard "St. Swithin's Day"
Ben Gibbard's voice. It doesn't even need a complete sentence. That's how awesome it is.
---
Cold "Stupid Girl"
I have no idea where I first heard this song, but I know for a fact I put it on the 2005 edition of my Anti-Valentine's Day playlist. Yes, this mix cd is still in my car. That's high praise right there.
---
Damien Rice "9 Crimes"
Dear God, I was obsessed with this song. I can't believe I forgot all about it. I was also a huge fan of "The Blower's Daughter."
---
Dandy Warhols "Bohemian Like You"
Is this band still around? No clue where I first heard this song. Or why I like it. Or why it's on this list. But here it is all the same.
---
Distorted Penguins "Cloud 9"
The bright-eyed, dreamy side of me in high school really liked this song. And now? Eh. I've grown up a lot, I guess. I do like his voice though.
---
*Elliott Smith "Pitseleh"
I wish I knew what was on my Top 25 Most Played, but all of my playlists are gone. 😦 But I know Elliott held at least 3 of the spots. I'd almost bet "Waltz #2" was my number one. I played the hell outta that song. But I'm going with "Pitseleh" because it's up there too. And it's on my novel playlist, so. The third verse is lyrical perfection.
---
*Get Up Kids "Valentine"
The nostaglia. Holy crap. I'm gonna need a minute. My favorite of theirs for sure. It warms my cynical heart.
---
Incubus "Stellar"
Not to date myself, but when I was in high school, MSN instant messenger and AIM were the way to communicate. With MSN, you could change your name to whatever you wanted, like every day, and posting song lyrics was the thing. This is one of the few songs I remember quoting, directed at my crush at the time. Oh, adolescence.
---
Jack Johnson "Flake"
So. Chill.
---
*Jack's Mannequin – Bruised
This was like getting an extra Something Corporate album. And I'm all about that.
---
*Juliana Theory "Do You Believe Me?"
OMG,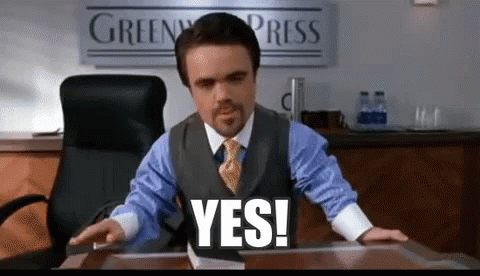 ---
Lost Prophets "Last Train Home"
Just another band in a long line producing similar sounding songs. But hey, a good song is a good song.
---
Modest Mouse "Ocean Breathes Salty"
Just another example of a great song I forgot about. Thank you, iPod.
---
*Mustard Plug "The Freshman"
This needs some explanation. This is not my go-to genre, nor should it be anyone's. Wowzers. A little of this goes a long way. But. In high school and my first year of college, I had a friend with expansive and all around awesome musical tastes who recommended and/or sent songs to me. Come to think of it, many of the songs on this list are from him. Huh. If you see an * with the title, it's a band he told me about. Yeah, I'd go so far as to say, he greatly influenced what I listened to, which sort of influences what I listen to even today. If that makes any sense. And it really doesn't.
---
NeverShoutNever "Big City Dreams"
Strange link to this one. Back when I used to watch ASL music videos, one of my favorites did this song. That's it. Instant love.
---
All right, everyone. Whew, that was something else. Next week, we explore the rest of the iPod Mini, O-Z. Till then.
---
Thank for spending some time here. Yay for iPod Minis!