Well. Not sure if I'm up for this, but I'm going to try. I have some thoughts…
Here's the thing. Querying is hell. It's an absolute nightmare. So you write this novel, and you're proud of it–the story of your heart, to throw that cliche in here. You do your research to find agents looking for your kind of story. And they're out there. You prepare your query letter, agonizing over every word and obsessing over comma usage. Does a comma go there? Gah!
You send it out and wait to hear back. Meanwhile your inbox becomes the single scariest page on the internet.
And… Rejection. But that's OK. That agent was out of your league. It was a long shot. It was expected. Whatever.
Then another rejection comes. Yes, it hurts, but you press on.
This cycle continues until you've run out of agents, patience, or self-worth.
I know agents know this, but they have so much power. With one email, they can change lives. That's what I'm thinking when I hit send. To the writer, you're sending out the result of more work, heartache, and dedication than anything you've created in your life. But on the other end, it's more of an ever-growing list that must be sifted through before the pile is too overwhelming. I don't fault agents for this, and I mean no disrespect. It's just the way it is. Reading through queries is only part of agent life. So what took you possibly years to prepare can turn to a "no, thanks" with a skim and a simple click.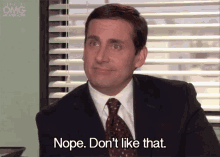 But. Continue reading →