Facebook groups house a wealth of knowledge. I can't tell you how many quick answers to questions I've found just by searching in these groups–namely the newbie group, and that's the one I'm focusing on here. Literally anything you have a question about, someone else has asked it too, and you'll find out what you need.
Besides being a giant FAQ headquarters, there are ideas after ideas for backgrounds, props, reward systems, tips for particular lessons/levels, you name it. People are more than willing to share documents they've made of organizers, or images you can print for props or rewards.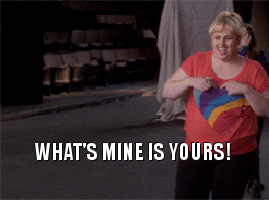 I also love reading about others' classes. Just a short clip of a lesson or a "hey, guess what happened to me" story. It gives such insight for those of us who haven't taught many classes–almost a "this will be you one day" kind of feeling.
For these reasons, Facebook groups are amazing.
However.
Some people treat Facebook as a giant vent session where they make every issue the worst possible scenario in their lives or to complain for the sake of complaining.
Hang on. I will admit, I did post about the interactive lessons for level two, and it may be considered a vent. I was merely saying how I didn't think there was much content there. I'm referring to the chronic venters. You know exactly what I'm talking about, right?
Where was I…Some people treat Facebook as a giant vent session. They will complain about any aspect of VIPKID they disagree with. I do recognize there are certain issues worth venting about, i.e. no pay for Teacher IT. Definitely vent-worthy. Yikes.
I'm talking about all the open grievances which paint VIPKID as a horrible place to work. Mind you, this is a NEWBIE group, full of the hopeful and the bright-eyed. And I also know of potential VIPKID teachers who are members. And they read these negative posts day after day. Crushing. It's crushing. Because I'll tell you, if I hadn't already gone through the application process, I would rethink it after reading through Facebook posts.
I read many, many posts in the newbie group. Most of the complaints boil down to numbers. Everyone is so concerned with how they compare to everyone else. Followers, classes, feedbacks, schedules, days, on and on and on. It's human nature to compare yourself to others. It's just the way it is. And I understand that. You want to know if what you have is the norm. But STOP. Comparing your numbers–especially when you're new–is one of the worst things you can do. Not everyone starts out with high numbers; they build-up over time. So when you see someone's follower count or classes taught, you don't know how long they've been teaching or what other factors there are. So chill out.
The other problem: complaints of "low numbers" in their schedule. I used quotes because if you woke up to 40 classes, shut your mouth. You're surrounded by people who have been working 100 days and have yet to teach a class. Or they've taught two classes in two months. How do you think it looks for that person to have to read, "I'm so bummed. I only got 38 classes in the frenzy"?!?!?! Someone should start a "Despite the Number of VIPKID Classes I Have, I Still Want to Complain About Bookings!" group.
As I mentioned last week, I am thankful for each and every class I get. I don't see them as numbers. I see them as children. Children whose parents chose ME–out of thousands of others–to teach their pride and joy. And that is enough for me. So stop with the numbers and enjoy yourself. It's really that simple. Think about what you're doing through this platform. It's pretty amazing if you ask me.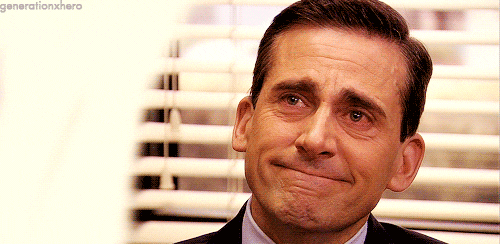 There is a rebuttal to this, in fact. What about those who rely on VIPKID for their primary income? That's when I say, you have to know up front, nothing is guaranteed with this company. They don't owe you anything. You have to consider that before even applying. Know right from the start that inconsistency comes with the territory. It's not VIPKID's fault that you didn't see enough kiddos this month to pay your rent.
The worst offender? Yes, people complain about low bookings. I get it. It's hard. Lots of people experience booking issues. But what's so horrible are the responses, my personal favorite being "look into other companies." I don't know if this is a sincere suggestion, if it's someone trying to get a referral bonus from a different company, if they're basically saying to give up. But whatever the reason, a VIPKID Newbie Group is not the place to tell someone to go somewhere else. The newbies are there for support, how to better their profile, lesson strategies, whatever. They don't want to be told to find another company. They want advice on how to make it work with this one.
It's so annoying. And I see it ALL the time. Now this is turning into a vent session.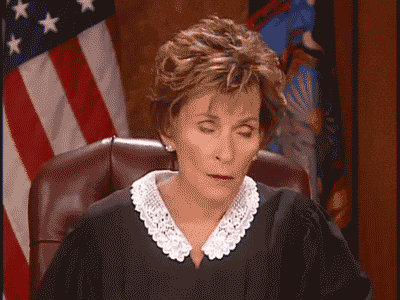 The point of this post is to basically tell you that yes, Facebook groups are an awesome resource to get ideas and read about others' experiences, but just know that you have to wade through a lot of posts from people who expect everything in life to go perfectly and think God hates them if it doesn't.
---
A Day 48 Update
I (VIP)kid you not, the morning after my last Teacher Tuesday post regarding low bookings, I woke up to 4 new classes! Weird. But I'll take it. A few more bookings trickled in through the rest of the day and the days that followed. So, in keeping with my sharing tradition, here are my current stats:
Days: 48
Classes: 20
Students: 17
All but eight of my thirty-six slots for next week were booked during the frenzy and throughout Monday. 😀
The rumors are true, people. Be patient.
Some class highlights:
-One kiddo loved Avengers so he was pumped for my reward. I took a leap, having never met this child, that he might like superheroes, and decided to put some Avengers figures in a bucket. It was so cute seeing his reaction as I pulled each one out. He actually rebooked me for next week (yay!), and now I know he likes Thor the best. Listen, I could fill an aisle at Walmart with all my Thor stuff. I'm so pumped for that class.
-I had my first level six class. I was nervous, because I'd only ever taught level two. This kiddo couldn't have been any more awesome. It was a great introduction to this level. Very smart. It was much easier because he did all the work!
-I also had my first level three and four and five! And honestly, they all sort of blend together.
-Without meeting me, someone chose to book back-to-back classes with me. Who knows. An hour is too long for these kids, I think. All in all, I think he did a pretty good job. He knew his pronouns like nobody's business.
-I finally had another girl! My very first class was a trial with a female student, and I've only had boys after that. However, this kiddo reminded me why I don't teach elementary school. So. Much. Energy.
-I taught a girl today, and she couldn't have been anymore of a sweetheart. I'm teaching her tomorrow as well. And twice next week. I feel like a total rock star.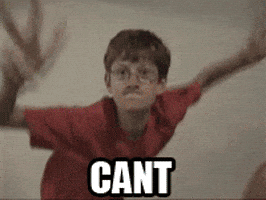 ---
That's all for this week.
If you have found any of my VIPKID posts helpful, and you're ready to take the plunge, please consider using my referral code: 090JC2
Looking for more VIPKID posts? Keep scrolling! There should be more links below.
---
Thanks for spending some time here. Happy teaching!