And here's how I feel about it: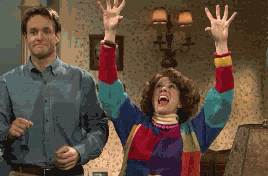 It's not every day you see your name in a book, let alone alongside something you wrote! I'm pretty stoked about it.
Anyway… here she is:
And if you'd like your own copy–because yours truly is in it–here's the link:
America's Emerging Literary Fiction Writers
My story is called "Dad's Room" and writing it was quite an experience. In the wake of writing a different short story (one that I'm hoping to see in print at some point), I thought I'd try another one. "Dad's Room" was what I ended up with. I wrote the first draft-of-sorts in one day. The only reason I'm sharing this is because I'm a turtle writer. My novel took years before I could say it's finished. Maybe it's because I had a due date for this story, I don't know. But I cranked it out.
I thought the first version was pretty good, but a few awesome folks at Scribophile showed me the error of my ways. 🙂 So the third version is what I submitted. It's a different tone from my normal writing. Maybe. Most of the time, I think everything I write sounds the same. (My blog posts are like a Lily-Tyler combo. It's weird.) It's not as funny. I'll put it that way.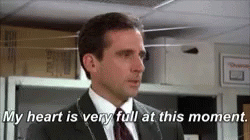 If you end up reading my story, I hope you enjoy it. It's such an honor to have anything I've written chosen for publication. Thanks to Z Publishing for the opportunity, thanks to my writing buddies for helping me fix Dad, and thanks to the other writers featured in this anthology for deciding to submit your writing–without you, there wouldn't be a book in the first place. Congrats to you as well! You're published! 🙂
My previous Z Publishing reaction: I Have Writing News!
---
Thanks for spending some time here. Have a great week!