It's Music Monday again! This week, I've decided to highlight a few songs synonymous with a movie or show. When certain songs are used during a scene, it becomes nearly impossible to hear them without imaging the scene. Just me?
This is not the same as the best music/scene pairings. That's for another list.
Here are a few of my favorites:
FYI, spoilers ahead.  🙂
Fight Club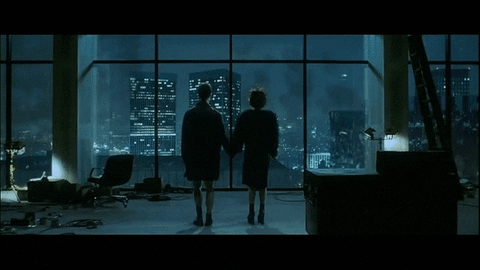 Of course, I must start with Fight Club. The final scene of the movie uses "Where is My Mind" by The Pixies, and I guarantee, you cannot hear this song without imagining Edward Norton and Helena Bonham Carter hand-in-hand as buildings explode before them. Am I right? For me, I'd never heard this song (or knew anything about the band) before I saw the movie, so that might be why one can't exist without the other in my mind.
*Note: I found an edited version to post here. This one is without, uh, Tyler's splicing work. 😉
---