I got accepted!
Just kidding.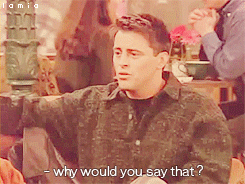 Look. It's been a roller coaster of emotions today. I guess I'm at the sarcastic stage.
I've been devastated (when I first saw the email), disappointed (when I read the email), bitter (when I vented for some comfort and found little–Thanks, Twitter), confused (when I couldn't understand why I was rejected), resilient (when I spent four hours trying to find a new place to submit), and now sarcastic (when I realized it's pretty hopeless and there's nothing I can do about it).
I saw the email last night actually, but I didn't want to open it because I knew I wouldn't be able to sleep–or teach in the morning–so I waited. I knew it was a rejection though, because it was way too soon.
Maybe I was crazy to even entertain the idea I could get in, but, you know what, I thought I had a fighting chance. I really did. And that's why I'm going to keep fighting for this story, because I love it so much.
As a side note, I can't help but feel my novel will have a similar, albeit more devastating, fate as this doomed short story.
Basically, I have one long shot, an even longer shot, and a "why did you send us this" shot left. Then, I'll… start my own magazine? I don't know.
Posts like this one really show off my newbie status in the literary mag submission world. Rejections happen all the time. To everyone. Lots of rejections. I get that. It doesn't make it sting any less. What would be different is if I had a list of alternative places to submit. As it is… it's bleaker than bleak.
Part Four of this riveting series will be how I had to CUT ANOTHER 3k WORDS for these new submissions. Man, I wish I was joking. I mean, are kids incapable of reading anything longer than a tweet?! What's with these word counts?
My brain hurts.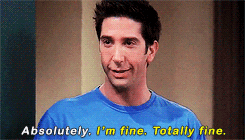 To add insult to injury, my washing machine broke, so my clothes have been sitting in sudsy water all day because I just don't want to deal with it. And I was finally hooking up a hand-me-down dvd player to an old TV I had. But it's so old, it doesn't even have the option of connecting anything to it, aside from a cable. So, nevermind. *sigh*
I hope tomorrow turns out better. And I hope your day was a good one. 🙂
---
The Saga:
Finding My Story a New Home: Part 2
---
Thanks for spending some time here. Staying hopeful is insanely difficult. Please send me your tips. #forevergrateful